Kids' Dentistry in Kent, WA
Looking for a dental home for your little one? Bring your child in to Creekside Family Dentistry, where getting your child the dental work they need isn't like pulling teeth. For happy, healthy smiles for your special child, choose Creekside. We love our little patients, and they love us!
Contact us Today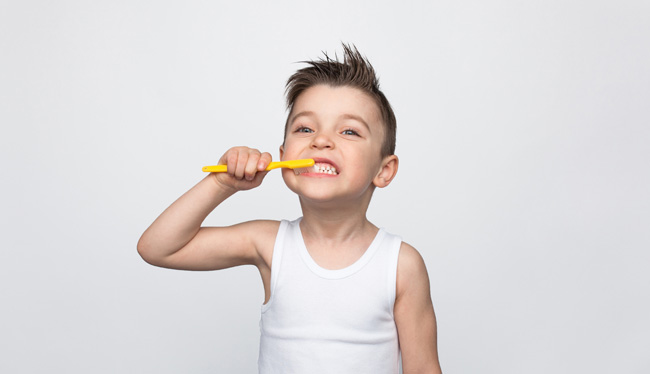 That First Appointment
So many parents ask us when they should first get their child in to see us, and we're here to let you know. It's recommended by the American Association of Pediatric Dentistry and American Academy of Pediatrics to have your child seen by a dentist when their first milk tooth erupts or by their first birthday—whichever comes first!
At this visit, we will assess your child's dental health and give you the tools to help foster your child's smile for the road ahead.
The Office Kids Love
Believe it or not, we're the office that kids love to visit. Many of our team members have children of their own, and understand how important it is to keep your little one happy when visiting the dentist. For your child's entertainment, we provide fun books, toys, cool prizes, and more. We don't like to think of it as "bribing."
We attribute it to being a cool dentists' office.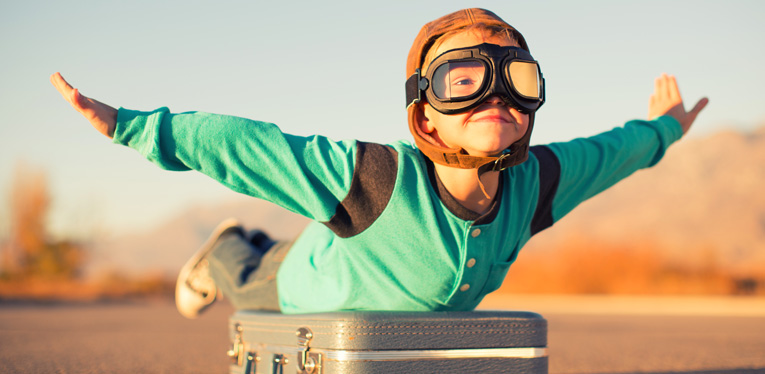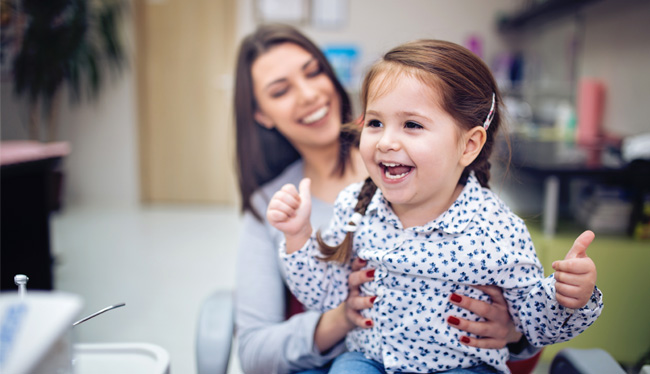 A Stress-Free Experience for Kids & Parents
Our friendly team is passionate about fostering the smiles of our younger generation. In our office, kids of all ages are welcome. We understand some children may have qualms about visiting the dentist, but don't fret. We'll make sure that your child feels at ease and stress-free while in our care. We use behavioral management techniques like the Tell-Show-Do method and positive reinforcement that serve to create a strong doctor-patient bond and promotes trust.
Both you and your child will leave our office smiling!

Nothing beats a beautiful smile.